The Righteous Mothers are a band of four singer-songwriters and musicians who've been part of the Northwest music scene for over 40 years. Their eight CDs include eclectic, genre-bending original songs with witty, to-the-point, tender, and joyful lyrics accompanied by piano, guitar, bass, and percussion.
Their theatrical performances and intricate vocal harmonies offer social comedy and commentary from the political to the personal with songs about ice cream, labor pains, lawyers, and love, bad presidents, annoying dreams, Supreme Court decisions, womens' empowerment, and much more. Through the years, The Righteous Mothers have managed to balance music and family, and lead full careers as professors, teachers, a children's book author, and a Tribal Court Judge. They are all mothers and have a total of seven righteous children and seven grandchildren with another one on the way.
The Righteous Mothers have performed for audiences from twenty-five to thousands in classrooms, coffeehouses, conferences and festivals such as The Kerrville Folk Festival, Bumbershoot, The National Women's Music Festival, Seattle Folklife, Canmore, and Vancouver Folk Music Festival. They also facilitate workshops on topics including: How to Relax and Improve Your Voice; Song Arrangement – a Group Process; and Creative Writing.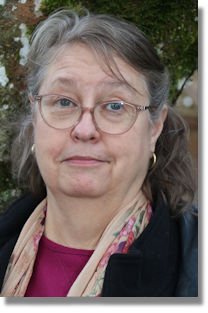 Marla Beth Elliott
was raised in Texas, so she sometimes helps the Righteous Mothers code-shift to country music. Marla is an Emerita faculty member of The Evergreen State College in Olympia, Washington, where she taught voice and performing arts for twenty-five years. She is also an avid singer and teacher of shape-note music. She makes yarn on her spinning wheel and knits it up into odd things as much as possible. Marla and Dan, her husband of 40+ years, are inordinately proud of their daughter Miranda, a math teacher and highly idiosyncratic visual artist. Marla plays an eccentric range of percussion instruments and a bit of bass.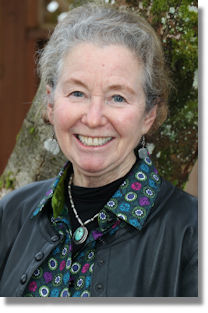 Clare Meeker
grew up in New York. She is an award-winning children's book author, a musician, and a teacher. She holds a degree in Law and another in Music Education, and she treasures her Knabe piano which was passed down from her grandmother. Clare and her husband Dan Grausz live in Friday Harbor and San Francisco with their cocker spaniel Captain Jack who likes Marla best because she plays hard to get. She also has two grown children and a growing flock of grandchildren who have nicknamed her Guaca. Clare plays piano and occasionally percussion.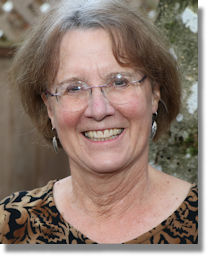 Wendy Crocker
Wendy, hailing from Seattle, had never heard words like verklempt or plotz, or eaten a quality bagel before her days with The Righteous Mothers. Wendy delighted in spending her work life with adolescents in her high school biology classroom – a place of energy, surprise and intrigue. Her monthly bird counting routine and yoga practice provide countervailing rituals to teaching teens. As of this writing, Wendy loves being the grandparenting her first grandchild and the Righteous Mothers' eighth. Wendy plays guitar and piano.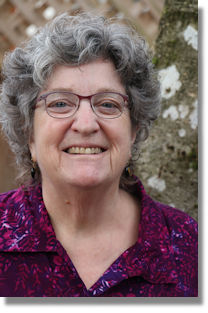 Lisa Brodoff
brings her east coast Jewish sensibilities to the group by requiring a maximum amount of schmoozing and schnorring at every rehearsal and kvelling over every creative breakthrough. She loved bringing the creativity and collaboration she learned from playing with The Righteous Mothers to her beloved day job at Seattle University School of Law teaching the next generation of lawyers for justice. Lisa is now a retired professor emerita. Lisa's second favorite quote of herself, "Structure is Freedom", has guided her writing, teaching, parenting, and life for the last six decades. She has been happily married to her wife, co-parent of daughter Evan and son Micha, and co-grandparenting of two grandchildren and fifth Righteous Mother, Lynn Grotsky, for forty+ years. Lisa plays electric bass and occasionally nothing else.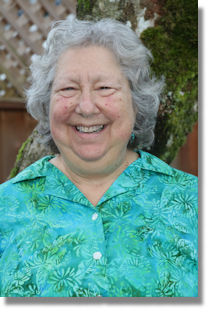 Lacking the ability to harmonize like her good friends and favorite band The Righteous Mothers, Lynn did know she had a knack for managing and promoting. Between their music, originality, and engaging stage personality, it was easy for her to rave and kvel about their talents. She balanced that with her private practice as a clinical social worker and co-founded two nonprofits helping youth. She is happily married to Lisa (The Righteous Mothers' bass player) and enjoyed having raised the aforementioned kids as much as Lisa did. Next dream? Next dream of having grandchildren is now fulfilled so new dreams have moved to travel, biking and fused glasswork.
Lynn plays the laptop.
A Partial List of THE RIGHTEOUS MOTHERS Performances
FESTIVALS
Kerrville Folk Festival
Vancouver Folk Festival
Canmore Folk Festival
Bumbershoot
National Women's Music Festival
Northwest Folklife Festival
Women's Humor Festival
Oregon Folklife Festival
Tumbleweed Festival
World Expo (1986)
Many Music in the Parks
COLLEGES
Seattle University
University of Washington
University of Oregon
Western Washington University
Willamette University
The Evergreen State College
Seattle Central Com. College
Highline Community College
Pacific Lutheran University
Dixie State College, Utah
CONFERENCES
National Environmental Educators
WA State Women Government Employees
WA State Association of Operating Room Nurses
King County Bar Association
Women of Wisdom Conference
National Girl Scout Directors
WA State Crime Victim Advocates
The Red Hats Brigade
King County Bar Association
Women in Economic Development
National Conference on Law and Sexuality
WA State Libraries
CLUBS
The Triple Door, Seattle, WA
Freight and Salvage, Berkeley, CA
La Pena, Berkeley, CA
The Tractor Tavern, Seattle, WA
Morgan's, Monterey, CA
Choices, Austin, TX
Mama Sundays, B'ham, WA
Traditions, Olympia, WA
Club Paradiso, Eugene, OR
PERFORMANCES W/ OTHERS
Laura Love
Scott Cossu
Patty Larkin
Christine Lavin
Fred Small
Linda Waterfall
Total Experience Gospel Choir
Cheryl Wheeler
Kate Clinton
Cindy Sheehan
BENEFITS
WA State Democratic Party
Seattle AIDS Walk
Domestic Violence Shelters
National Organization for Women
NW Women's Law Clinic
Hospice
Give Peace a Dance
Monarch Children's Justice & Advocacy Center
AWARDS
Billboard – Honorable Mention (2010)
LA Music Awards – Nominated for Best Video (2009)
NW Harmony Sweepstakes – Best Original Arrangement
KPLU's Public Radio's Favorite Musical Group – Listener's Award (1990)